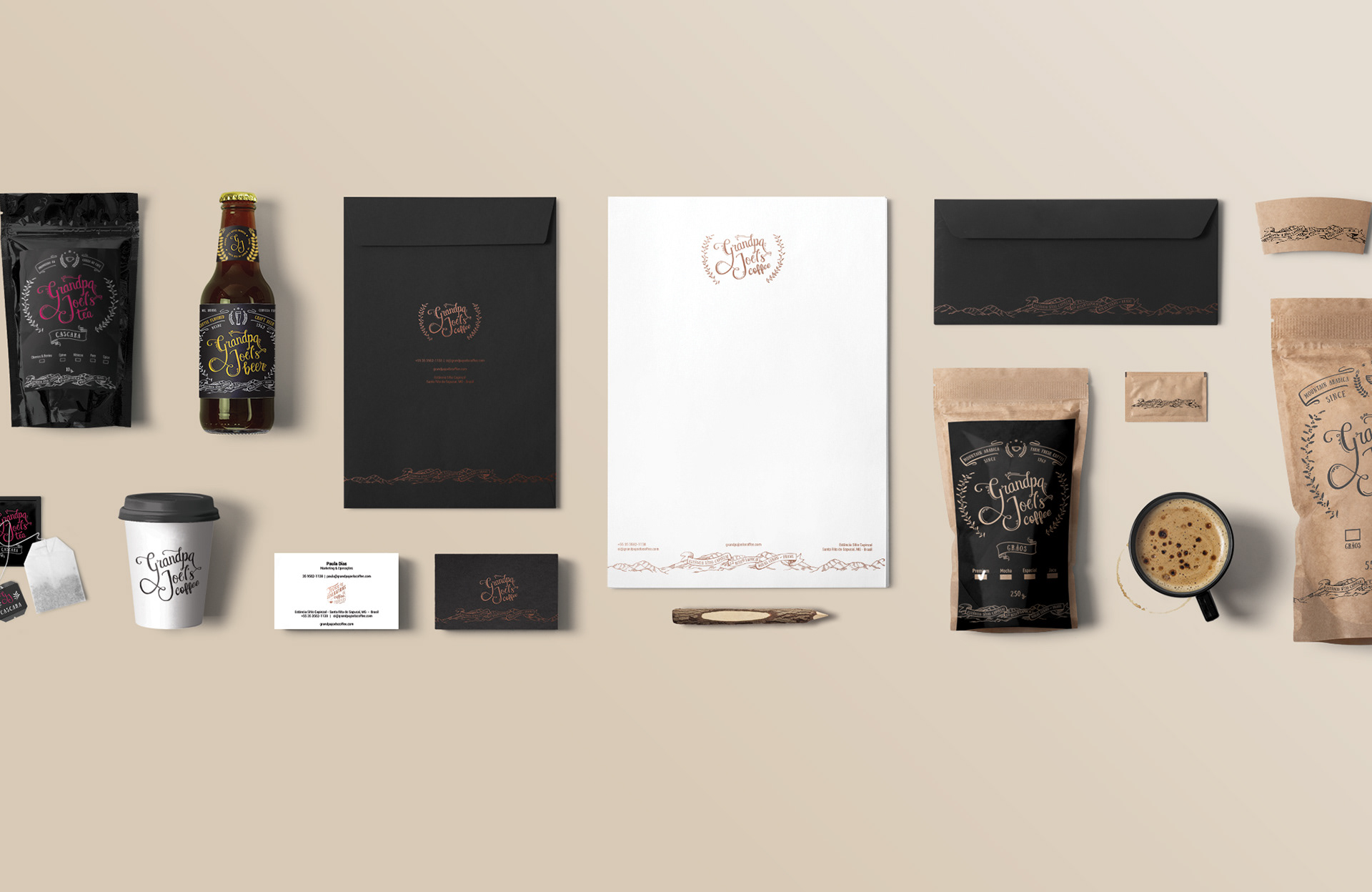 Grandpa Joel's Coffee
Using design to celebrate modern coffee lovers in a centennial Brazilian coffee region.
The owners take a big pride in cultivating
mountain coffee
. It has a special flavor, and it sets the whole dynamic in the farm: machines can not be placed on steep terrain, so their entire harvest is hand picked.
The mountain was hand drawn, like the majority of the graphics for the brand. On the ribbon you can see the farm's name, the town where it's established and the country.
THE CHALLENGE
Grandpa Joel's Coffee is an innovative coffee producer based in the heart of Brazil's coffee region. They compete with well stablished farms that have operated in the region for over 200 years.
The region is vibrant with coffee culture and tradition. One passionate coffee producer wants to break the bubble and communicate more efficiently with young coffee lovers. How do we attract millennials while still evoking the rich history and tradition of the farm?
THE OUTCOME
A strategic rebrand—logo, brand identity, packaging design, messaging, e-mail templates, signage, website layout, social media graphics and collateral—that not only celebrates the millennials, but every coffee lover that appreciate tradition.